Ooni
Ooni pizza ovens are the world's number one for a reason - they're high-quality, reliable, durable and conveniently portable.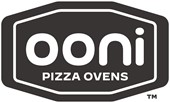 In 2012, Ooni created the first portable pizza oven in the world. Since then, they have become a multi-award-winning company and a brand known all over the world. They believe that everyone deserves the best pizza at home without spending astronomical prices on a traditional pizza oven.
Explore our Ooni pizza ovens
An Ooni pizza oven is a superb addition to your outdoor kitchen if you love fascinating your family and friends with the ultimate home-cooked meals. Our range has everything you need to become the best pizzaiolo in your neighbourhood: gas and woodfired pizza ovens and all the necessary accessories such as carry covers, brushes, pizza peels and more. Turn your back garden into one of the best pizzerias with Sterling Home. Shop online and enjoy UK-wide delivery.
Javascript is required for this component to function.
Making pizza simple
In an Ooni oven, you can cook a pizza in 60 seconds thanks to the extremely high-temperature flame it produces (950°F/500°C). It's just simply not possible with a conventional oven or grill. And what's the best part? They are not just for cooking pizzas. You can cook so much more with them, such as wood-fired vegetables, meat, fish, and even nachos cast iron dishes.
Find Ooni pizza ovens in these stores
Visit us in-store, where you can see and feel our Ooni pizza ovens before purchasing. Plus, our knowledgeable experts are happy to help you and answer any questions you may have.