Our ambition is to furnish and finish local homes with quality goods, from our family to yours.
We want to be true to our founding principles and the DNA of our business that has been formed for almost 50 years. In simple terms, what makes us unique is that Sterling is a family, with family at the heart of everything we do. We're a family business, selling to generations of families.
We want to introduce our customers to our family of brands and services. We want to invite aspirational homemakers to explore new brands, quality products and services as their homes evolve. We want to create a shopping experience customers will enjoy sharing with family that will ultimately lead to house-proud owners showing off fantastic new products in their own homes.
Almost 50 years ago, George Knowles Snr saw the growing popularity of out of town retail developments were offering in America back in 1973. He converted an old mill in Tillicoultry, Central Scotland, into the largest and most diverse furniture and homewares showroom in Scotland. This first store was ahead of its time and has since become a truly unique and pioneering retail experience. The store building itself has developed and grown, and now our flagship store offers the most individual and unique home shopping experience, with something for everyone.
With our vast experience in sourcing, selling and delivering great quality furniture, we're proud of our unique shopping experience and trusted reputation. We constantly look for new and innovative ways to develop what we can offer to our customers as well as bringing the latest trends and home inspiration to life.
No matter what your style or budget is, no matter how large or small your home is, no matter whether you want to accessorise one room or re-imagine your whole house we're confident that you'll find everything you need and lots that you love at Sterling Home.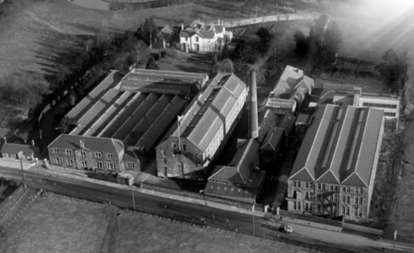 The old mill, Tillicoultry, 1973
Where it began
This old mill was converted in 1973 to create a one of a kind furniture destination. Today, almost 50 years on, it's is the largest furniture and home store, in Scotland and is still a family owned today.
Our Sterling Home concept stores and redesigned website have brought together the best of what we do and we've made it even easier for you to find the best inspiration for your home.
From sofas and dining furniture, to beds, accessories, flooring and interior design, we've put everything under one roof, co-ordinated within looks and style groups so you really can make your house a home. Our stores are bursting with inspiration and expert advice and we've worked hard to make sure we've sourced the right products at the right price.
We pride ourselves on choosing products which are built to last as well as functional and one of a kind and our collections of furniture and home accessories make it easy to switch up your look and update your interior style whenever you like.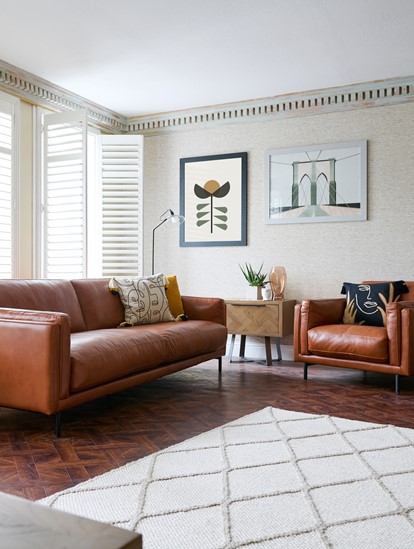 We've rebranded as Sterling Home and our new concept stores bring together a curated offering of furniture, accessories, flooring and interior finishes to make sure you can find everything you need for your home under one roof - a concept that makes for a truly unique and forward thinking shopping experience.
From the ground up, everything you see in our stores has been considered to give our customers and colleagues a better experience and working environment. Our crisp black store exteriors and striking entrance canopies create the most striking, modern and memorable store exteriors. Inside, our room cubes create relatable points of interest and inspiration, showing furniture alongside co-ordinating accessories, flooring, lighting, rugs and wallpaper.
Our in store experts are waiting to help you with every aspect of designing, styling and furnishing your home - ask us anything; we love talking about all things home and interiors!