Did you know...
replacing an uncomfy bed can result in 42 minutes extra sleep a night
It's true!
Sleep is essential for our health and wellbeing and your mattress is the most important factor in determining whether your back and body are supported while you sleep.
The more your body is supported in bed, the better you will sleep, so it's really important to invest in a good quality mattress that offers the comfort and support that you need.
No two people are the same, so it's vital that you try before you buy to find just the right mattress for you. We've put together our sleep essentials to help you get a better night's sleep.
Which tension suits best?
Do you always find a bed is just too soft? Too gentle? Too medium? Too firm.?!
Goldilocks had the right idea...
It can be a bit of a minefield if you don't know what type of mattress suits you, so the best thing to do is lie on them all and find the comfiest one, that makes you feel supported and relaxed. If it's not right, you'll not get a better sleep - seems simple right? But so many people lie on a mattress night after night that just isn't right.
When you lie on your side your spine should be straight - this shows that you're being supported in all the right areas. Our bedroom experts are in store to help you through the process and make sure you find the best mattress for you.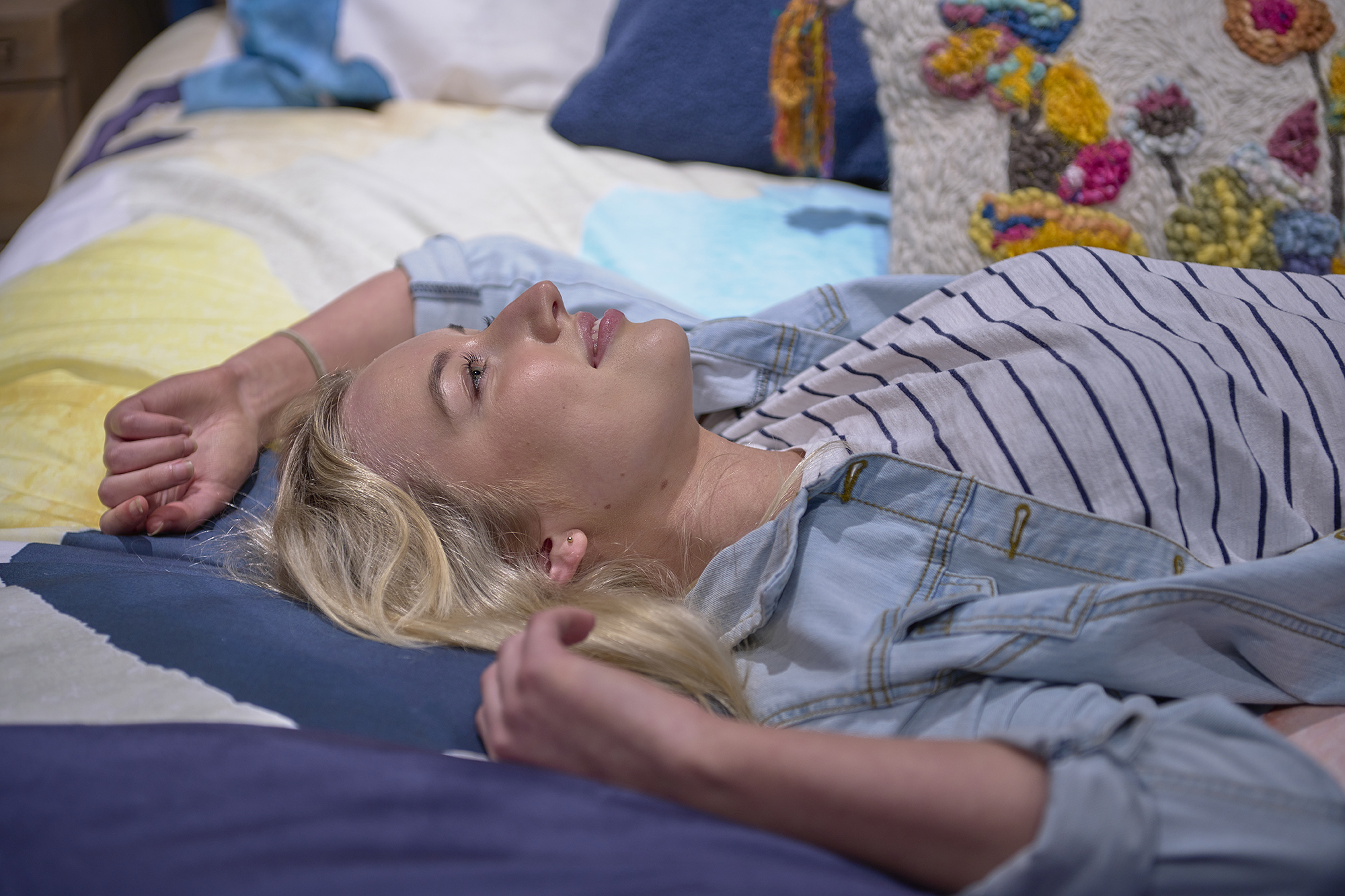 Springs or no springs
There are so many options for mattress fillings nowadays it can be difficult to know what to go for. Traditionally mattresses are filled with layers of springs which support you while you sleep and move and spring back to their original shape so that your mattress is comfier for longer.
With the increase in more technical materials which do a similar job to the traditional spring, you may find that a foam or latex filled mattress is just as comfy for you, but there's only one way to find out...try them all and find the one that suits you best! Don't be shy - our bedroom showrooms are designed for you to get comfy and lounge around and our sales people are always on hand with advice and suggestions to help you make the right choice.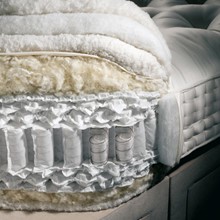 It's what's inside that counts
The tech inside your mattress matters. From wool and hemp to keep you warm in winter to layers of natural cotton, polyester to keep you cool in summer, along with the highest spec foam and latex to give you support and comfort where you need it most.
Dress to impress
Your new comfy mattress deserves some lovely new bed linen, pillows and a snuggly duvet to help you get a full night's sleep and we've a great selection to choose from. When it comes to bed linen, choose crisp, luxurious cotton sheets and pillowcases, the higher the threadcount the softer the fabric.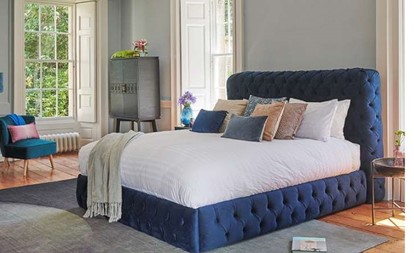 Sterling Home Savile Duvet Cover White Cord
220 thread count; long thread pure cotton percale with 100% cotton single cord detail.
Shop Savile Cord bedding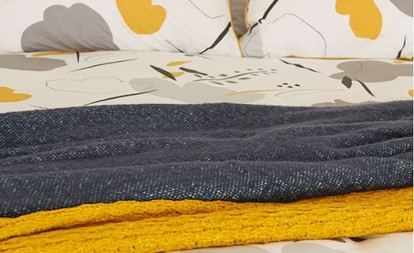 Bedding
Transform your bedroom from drab to extravagant with Sterling Furniture's luxurious collection of bedding. Featuring some of your favourite homeware brands, it's easy to introduce quality, style and comfort to your space.
Shop Bedding
Catching zzzzzz's
Choose pillows and duvets which are comfy, cosy and filled with natural materials. Our range covers all budgets and types, so whether you prefer a feather pillow, or need something hypoallergenic, we have something to suit. Check out our wide range of duvets and pillows!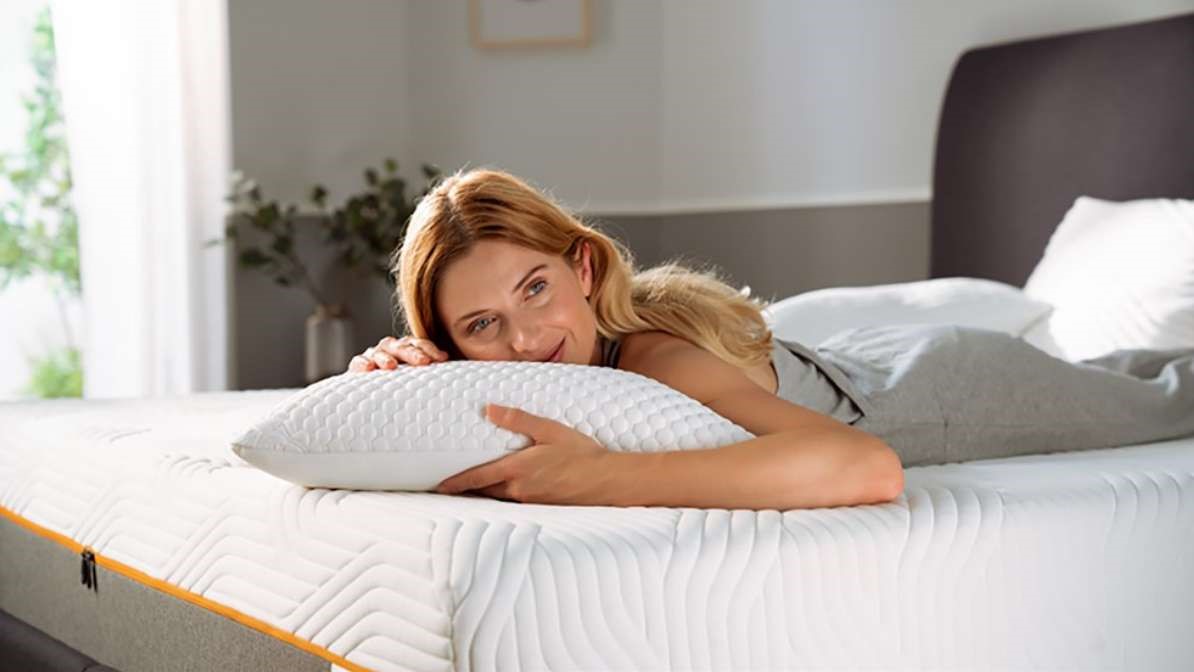 Colour and light affect our mood, so it's best to choose calm, natural and more subdued tones in a bedroom to promote sleep and relaxation. If you're going the whole hog and going for a full bedroom makeover, you can choose wall colours and furniture to tie in with bed linen and soft furnishings to create a cosy space.
If your bedroom is smaller, light wall colours will help to make the room feel bigger and reflect more light. You can then be bolder with your colour choice on the bed and accessories. If you're motivated by colour, but don't want to overpower your room, try pops of brighter accessories dotted around the room. If you have a bigger space try a colourful duvet cover or an upholstered bed like Ralph in a brighter colour to make more of a statement.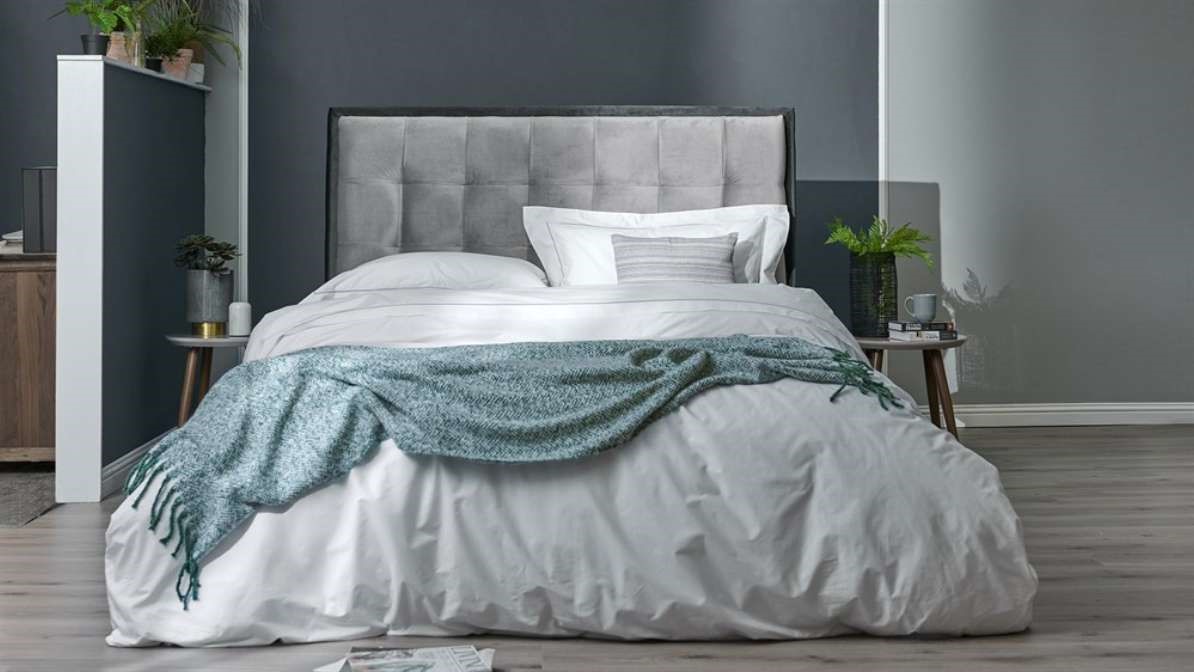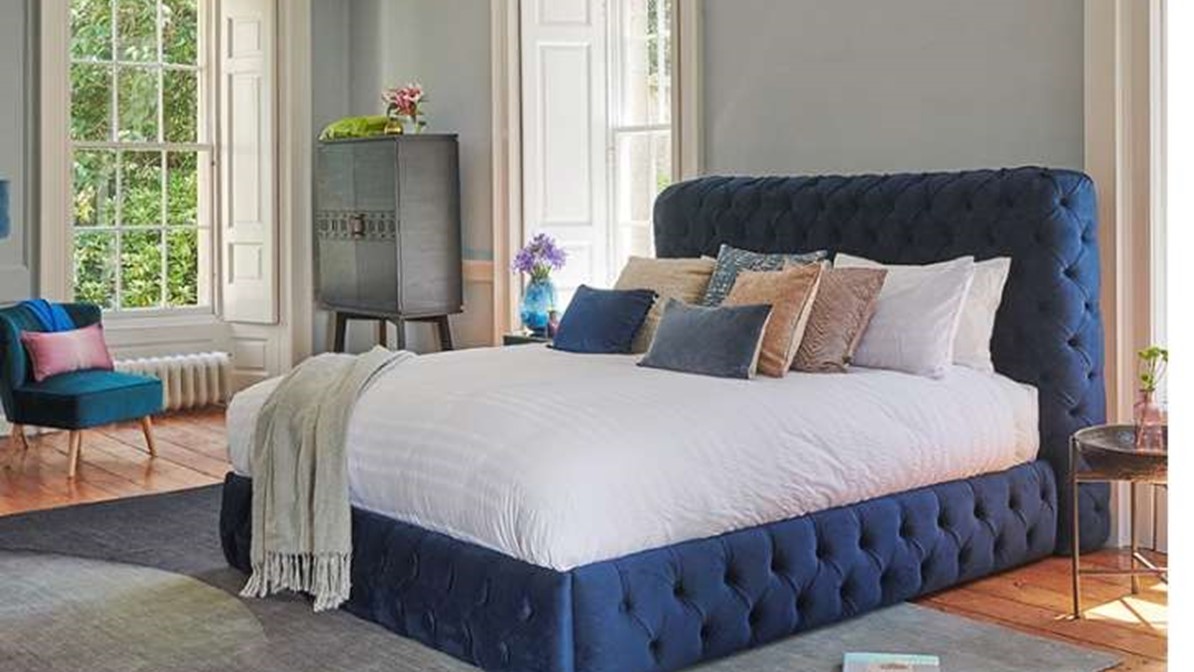 Dressing your bed with throws and cushions is a great way to create interest, colour and texture and give the room a more homely cosy feel too.
Colours that work best in bedrooms to promote calm and sleep are pastels, whites, greys, and lilacs and if you have a small space then these are great colours to go for when painting or wallpapering walls.
Stay Inspired
Get inspiration in the form of amazing trends, new collections and exclusive interviews, all to your inbox.
Sign up